Find Fresh Food Near You
Discover local produce, protein, dairy products, and more using Show Me Food. Search by location, producer, or products quickly and get connected to local food in your area.
Food Connections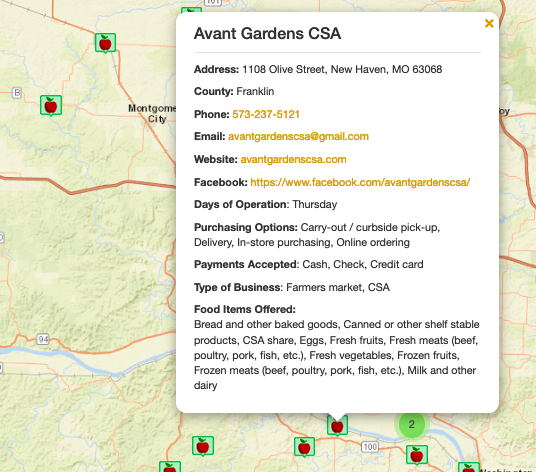 Connect to Consumers – Add Your Local Food Business to the Map
Show Me Food connects consumers directly to farmers, ranchers, local suppliers, food pantries, and farmers markets with just a few clicks.